The Sound and Vision of David Bowie
$25.00 - $30.00
Tickets At The Door
Come join us at The Cutting Room for a night of The Sound and Vision of David Bowie.
The Sound and Vision of David Bowie is a band comprised of former Bowie band members and people who worked closely with David. We are celebrating the birthday, the music and the humanity of David Bowie in two nights of some of David's most well loved songs. This is a project of passion for us all and we hope that you will join us.
Featuring:
Michael C. Hall
Gail Ann Dorsey
Mark Plati
Catherine Russell
Henry Hey
Tim Lefebvre
Chris McQueen
Everett Bradley
Jim Boggia
JJ Appleton
Brian Delaney
and a very special guest on saxophone.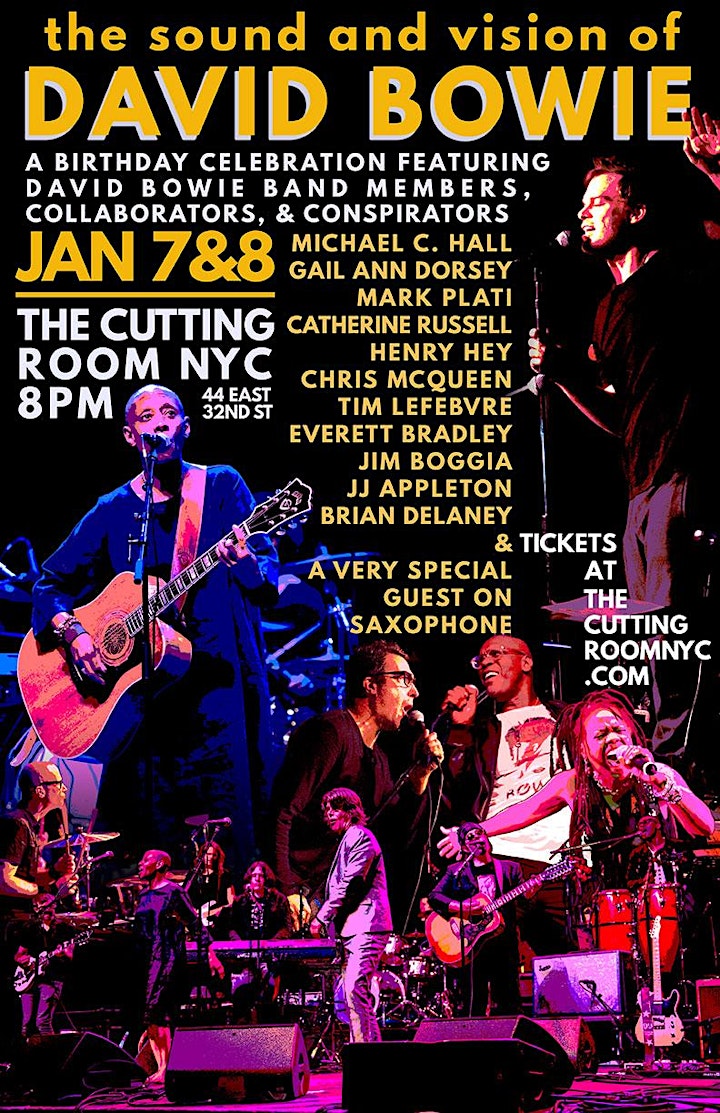 Venue Information:
The Cutting Room
44 E 32nd St.
New York, NY, 10016
https://www.eventbrite.com/v/the-cutting-room-2068