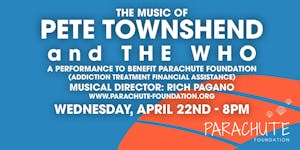 THE MUSIC OF PETE TOWNSHEND AND THE WHO
$25.00 - $2000.00
Postponed
Join us as we celebrate THE MUSIC OF PETE TOWNSHEND AND THE WHO with Musical Director Rich Pagano.
THE MUSIC OF PETE TOWNSHEND AND THE WHO
A performance to benefit Parachute Foundation
(addiction treatment financial assistance)
Guest artists include:
Andy York
Carlton J Smith
Chris Campion
Chris Seefried
Eric Bazilian
Frank Agnello
Jim Boggia
Jon Carin
John Conte
Mark Bonder
Rich Pagano
Ricky Byrd
Shannon Conley
Steve Conte
Sophia Ramos
and The Southside Horns
(Chris Anderson, Neal Pawley, John Isley)
Musical Director: Rich Pagano; I have been asked to be Musical Director for a virtuous entity that is sympathetic to the epidemic that is taking so many of our young adults. Opiate deaths are currently ending the lives of more people under 25 than car accidents. In-patient treatment followed by a step down to sober living is key but most cannot afford more than 30 days of intense therapy when much more time is needed to harness the disease.
Please join us for a night of solo Pete Townshend music and his work with The Who (yes, Hits and Deep). The guests will be amazing and you will have many levels of opportunities to enjoy the concert within the ticket page, i.e., a private dinner with soundcheck viewing, full table purchases, private balcony options or just a regular old fashioned ticket. Stay tuned and please support this entity of goodwill. See Me, Feel Me, Touch Me, Heal Me....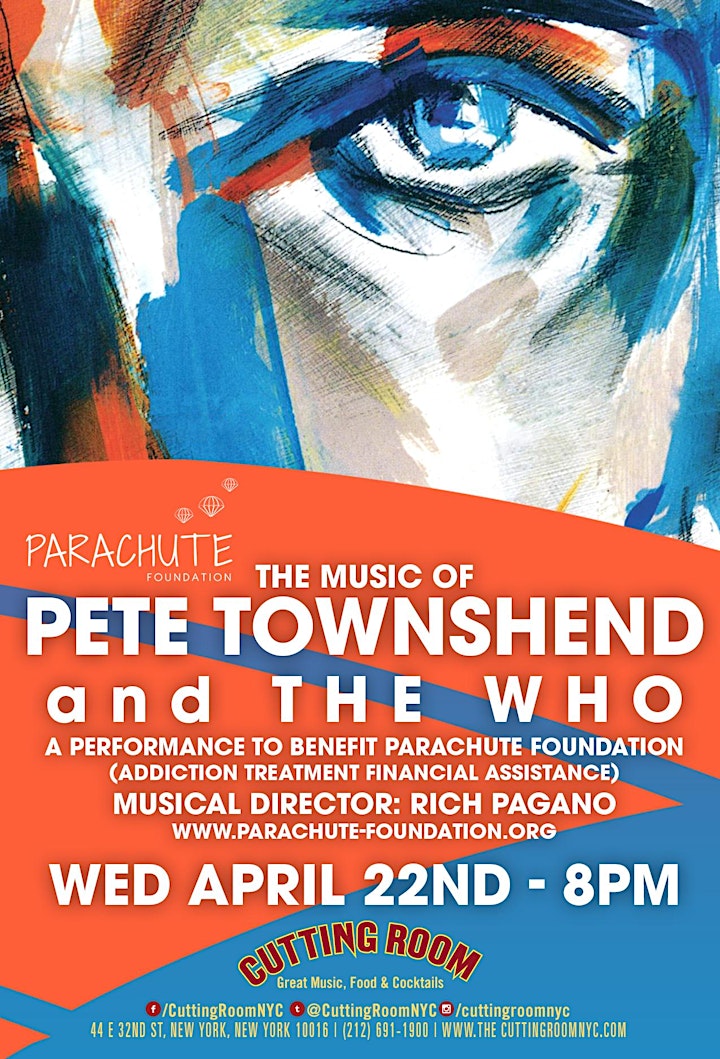 Venue Information:
The Cutting Room
44 E 32nd St.
New York, NY, 10016
https://www.eventbrite.com/v/the-cutting-room-2068