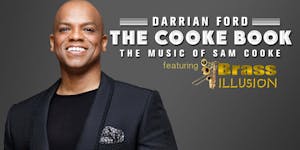 $25 food & beverage minimum per person.
THE COOKE BOOK is a celebration of Sam Cooke's innovative, but too brief career that blazed the trail for Aretha Franklin, Curtis Mayfield, Marvin Gaye, Rod Stewart, Smokey Robinson, and many other icons of Soul Music. From his Gospel roots to international Pop sensation, including his remarkable Jazz and Blues interpretations from his legendary appearance at The Copacabana, Darrian, the show's creator, 'Brings It On Home'. With invigorated and expanded arrangements, kept stylistically true to the era, Ford is joined on stage by a stellar and comic band of musicians and singers to revitalize Cooke's enduring legacy as an unmatched music.
THE COOKE BOOK is not a musical, it's not a concert, it's a razor-sharp entertainment experience in the grand tradition of the great Vegas showrooms! Darrian has toured and wowed audiences in THE COOKE BOOK-The Music of Sam Cooke since it's 2011. Since then, he is single handedly initiating a whole new generation of Sam Cooke fans!
Ford's scorching vocals send you searching for your soul.
-Chicago Tribune
Ford delivered Cooke faithfully throughout the night. But on "Change Is Gonna Come", he transcended.
- Urban Milwaukee
Ford not only turns in remarkable performances...but captures the charisma and infectious high spirits of the celebrated Soul singer.
-Triangle Theater Review
He's a multi-talented artist who raises the bar to a pole vault for male vocalists everywhere.
-Music Connection Magazine
Darrian released his debut album, NEW STANDARDS, in the Spring of 2018. It charted #1 Debut Jazz Album on the NACC, and wound out the year at #11 on the Vibe UK Top 20 Jazz Albums of 2018. With all original songs (except two delicious covers) he has been called "The Freshest In Vocal Jazz". He will be doing songs from the album, other cherished Jazz selections and reimaginings that exemplify the ever evolving nature of New Standards. NEW STANDARDS can be purchased at ITunes, Amazon, Google Music and CDBaby.
The Chicago native began his professional theater career at age 13 in Oscar Brown Jr.'s THE GREAT NITTY GRITTY. AT 15, the dance prodigy joined The Joseph Holmes Chicago Dance Theater, and at 19, he moved to New York City to dance in the companies of Alvin Ailey and Donald Byrd/The Group. He made his Broadway debut as Charlie in Rodgers and Hammerstein's STATE FAIR. He also appeared in the First National Tours of The Who's TOMMY, SMOKEY JOE'S CAFE' and Oprah Winfrey's THE COLOR PURPLE. Darrian co-starred opposite Helle Berry in HBO's INTRODUCING DORATHY DANDRIDGE as Fayard Nicholas of the legendary dance duo, the Nicholas Brothers. www.darrianford.com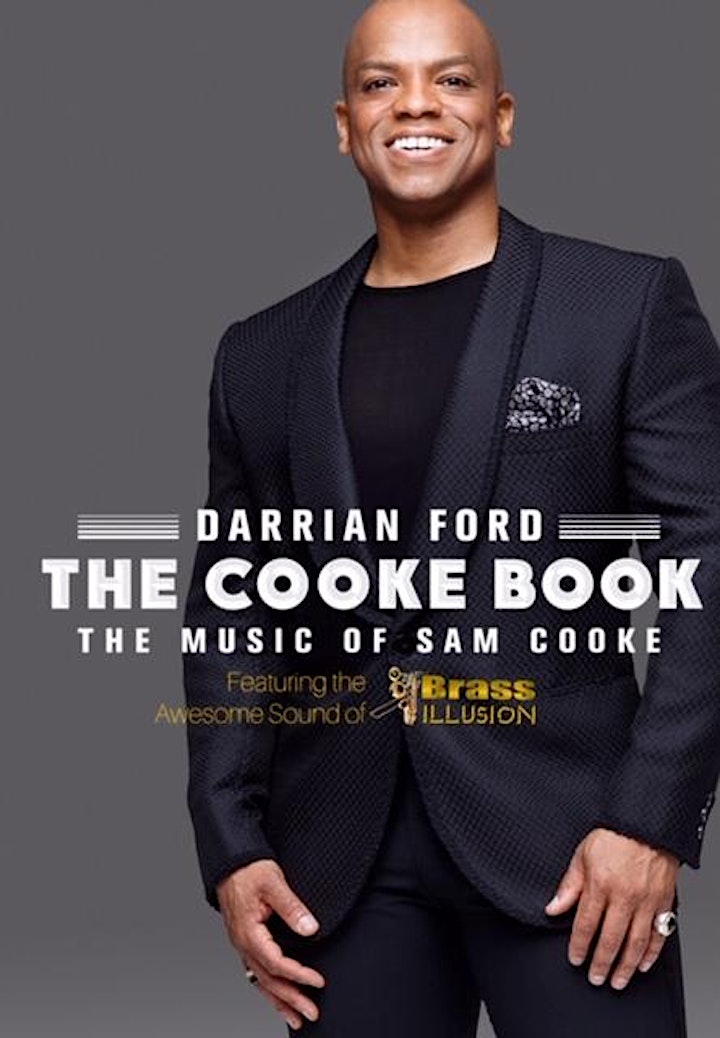 Venue Information:
The Cutting Room
44 E 32nd St.
New York, NY, 10016
https://www.eventbrite.com/v/the-cutting-room-2068