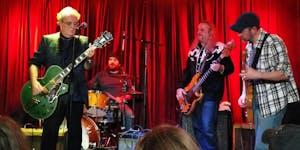 $25 food & beverage minimum per person.
Join as we welcome back the Legendary Terry Reid & The Cosmic American Derelicts
'A triumph...Terry Reid's voice has the power to provoke an intense reaction...' – 4 Stars -The Times
'...Astonishing by any standards: spine tingles, hair prickles on back of the neck...' The Independent
Terry Reid, Superlungs as he's affectionately known, is without doubt one of the greatest rock/soul voices this country has ever produced or is indeed likely to. A Terry Reid concert should be a cherished memory for any self-respecting fan of the greats of British music.
The legend is of turning down the front man's job with Led Zeppelin, recommending his mate Robert Plant instead, a similar offer and rebuff to Deep Purple; of Aretha Franklin's statement that The Beatles, Rolling Stones and Terry Reid were the best England had to offer in 1968, of two World Tours with The Rolling Stones, US tours with Cream, UK tours with Jethro Tull and Fleetwood Mac, The Isle of White Festival in 1969 and Glastonbury in 1970, playing at Mick Jagger's wedding, then soured record deals and leaving Britain for America nearly 40 years ago. (see www.terryreid.com) for full history)
All true, but the full story includes numerous collaborations with Graham Nash, who produced Reid's 1976 album Seed of Memory; covers of Reid songs by Marianne Faithfull, The Hollies, The Raconteurs (the hugely popular Rich Kid Blues), Cheap Trick and in 2012 Rumer included Brave Awakening on her album Boys Don't Cry. Reid songs have featured on film soundtracks, including a song in George Clooney's film Up In The Air and several tracks on Rob Zombie's The Devil's Rejects. There is a catalogue of 6 studio albums, including the seminal album The River, re-released to critical acclaim in 2014 (9/10 Uncut) and the 1976 Nash produced Seed of Memory (also available from BGO Records. A Reid song – Horses Through a Rainstorm, which Reid originally recorded as Without Expression - also features on Crosby, Still & Nash's box set.
Following appearances at Womad and a Glastonbury return in 2009, he played a three night residency at Ronnie Scott's in London, one of only a handful of non-Jazz artists invited to help mark the legendary venue's 50th Anniversary. He played to packed houses and critical acclaim and returned in 2010 and 2011 to sell out 3 consecutive nights.
In May 2011, he toured Ireland for the first time in 30 years and released a new live album Live In London, which included several previously unreleased tracks. Uncut Magazine presented a show featuring Terry at The Jazz Café and he toured England, including several sell-out shows. A return to Glastonbury, headlining the Spirit of '71 stage followed.
2012 turned out to be an important year for Terry Reid. He returned to the Isle of Wight Festival for the first time since 1971, in August America's Got Talent Winner 2010, Michael Grimm, included Terry's song Without Expression on his latest album, Gumbo. In the spring, DJ Shadow had invited Terry to write the lyrics to a new track for his forthcoming Reconstructed album - This became the song Listen and the official video got 400,000 plays on Youtube in late 2012.
Reid toured the UK again in 2013 and 2014, including a trip to Sweden for a sold out show, a successful return to The Jazz Café and 2 performances at The Borderline, which included a performance of the whole of Seed of Memory. With the recent re-mastering and re-release of the albums The River, Rogue Waves and Seed of Memory and a new generation of fans which includes the likes of Jake Bugg, Rumer and Michael Kiwanuka, it's clear that there is an undeniable resurgence in recognition for this outstanding vocalist and songwriter and 2015 looks set to be another successful year!
www.terryreid.com also on Facebook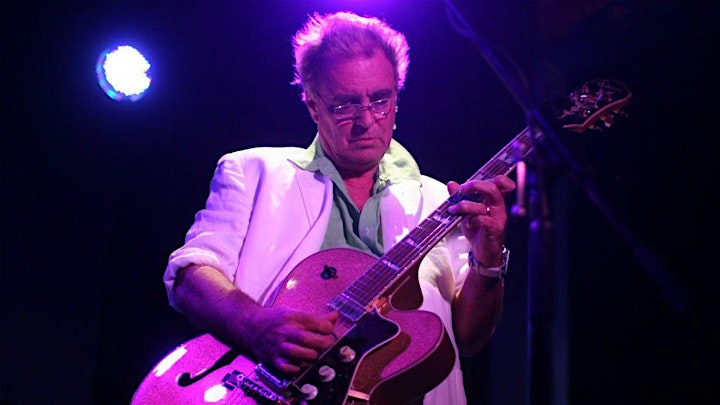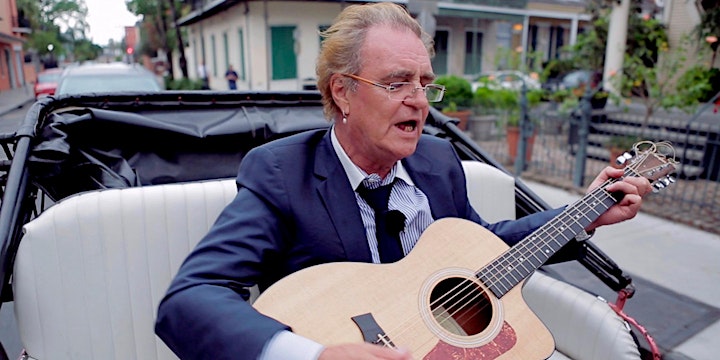 Venue Information:
The Cutting Room
44 E 32nd St.
New York, NY, 10016
https://www.eventbrite.com/v/the-cutting-room-2068