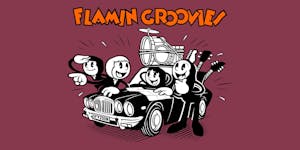 Flamin' Groovies
Wreckless Eric
$28.00 - $35.00
Tickets At The Door
Join us for a night at The Cutting Room with the Flamin' Groovies and Wreckless Eric!
The Flamin' Groovies' story goes all the way back to 1965, when the band began as the Chosen Few in their hometown of San Francisco, California. After a name change and a self-released 10-inch album called Sneakers, which sold amazingly well, the band caught the attention of Columbia Records, who signed them and released their first real album, Supersnazz, on the Epic label. Their next two albums were released on the Kama Sutra label: Flamingo, and the now revered classic Teenage Head.
Lead singer Roy Loney then left the band and lead guitarist Cyril Jordan moved the group to England, with Chris Wilson (formerly of Loose Gravel) taking over as front man. They continued their style of straight-ahead guitar-driven rock n' roll but this time with a more 60's rather than 50's influence. A few singles on United Artists, recorded at the legendary Rockfield Studios in Wales with Dave Edmunds producing, followed in the early '70s. In '76 they signed to Sire Records, who released three true gems of power pop: Shake Some Action, Flamin' Groovies Now, and Jumpin' in the Night.
Shortly afterwards, Wilson moved to England and joined the Barracudas, and the Groovies continued into the early '90s touring Australia and Europe, putting out a fine-but-overlooked album called Rock Juice, and then finally called it quits. Jordan formed a new band called Magic Christian while Wilson released solo albums in Europe.
Jordan and Wilson reunited in 2013 and have been touring for the past four years, both nationally and internationally, and released their first single in decades last year on Burger Records, Crazy Macy.
In 2017, Jordan, Wilson and newly added bass player Chris von Sneidern and drummer Tony Sales launched a tour in support of the band's new album, Fantastic Plastic. The band toured again in both 2018 and 2019. Fans have been delighted with what is being called "a dream set list," including original songs the band has never performed before onstage.
-------------------------------------------------------------------------------------------
Eric Goulden, the man everyone knows as Wreckless Eric, is a rare example of an older and established artist who hasn't lapsed into comfortable formulas. His latest album Transience has been universally acclaimed alongside 2016's 'amERICa' and 2018's Construction Time & Demolition as his best work.
For live performances, Eric draws on material from all stages of his forty something year career — he may even play a tune or two from his early days on the Stiff record label including of course Whole Wide World, though this certainly won't be a leisurely stroll through the glory days of nostalgia. Using his huge-sounding acoustic guitar, electric piano, and electric guitar through a series of homemade fuzz boxes and electronic devices, he takes audiences on an emotionally and sonically challenging voyage in and out of dissonance, soundscapes, and great moments of pop.
The achievement for Wreckless Eric is to have made new music that connects to old music without maudlin nostalgia or huffy defensiveness, refusing to let age dim the passion for the music that means the most to him. In other words, he rocks. Ken Tucker FRESH AIR / NPR May 2019
Eric delivers tough, deceptively simple songs packed with more hindsight, rage and gallows humour than more celebrated talents manage in a lifetime....references Ray Davies and Neil Young and stands proud in their company, winding on till accumulated wisdom and despair become devastating…burns like a lost Crazy Horse classic. Ben Graham SHINDIG! April 2019
In a world that's decreasingly whole and wide, the last post-pub genius carries on... The most remarkable record of its kind since his last one, Transience is another reminder that Eric Goulden is arguably the only one of his Stiff-era peers to remain a scarily powerful and forward-moving musical threat. David Quantick MOJO May 2019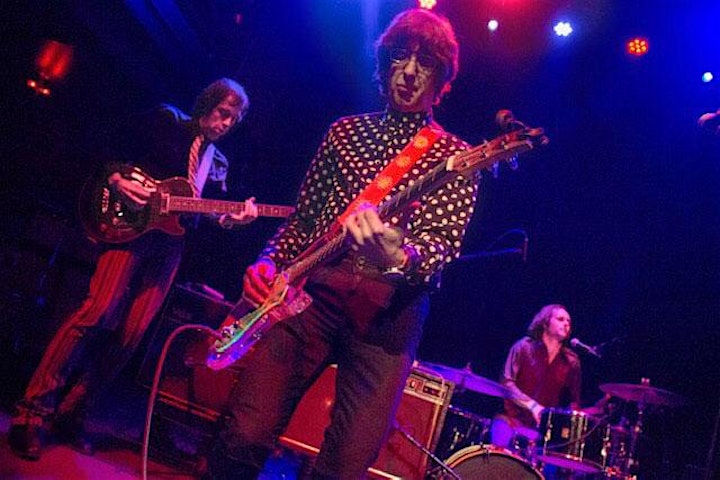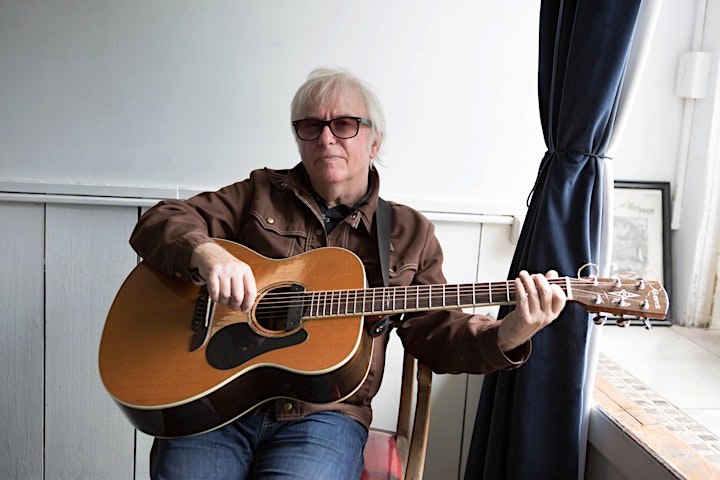 Venue Information:
The Cutting Room
44 E 32nd St.
New York, NY, 10016
https://www.eventbrite.com/v/the-cutting-room-2068